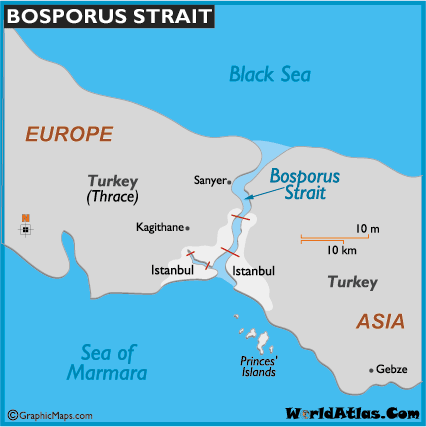 A Turkish migrant boat sank in the Black Sea, in the Bosphorus area. The accident killed at least 24 people and others are missing. There are sea and air rescue operation teams where the accident took place in order to look for the missing persons.
It's not clear yet the nationalities of the migrants and the media reported that it's highly unusual for a ship carrying migrants to be sailing around in the Bosphorus area.
One of the theories involving the Turkish migrant boat was that the people on it were refugees trying to go to Romania, which is a European Union member. The rescue operation teams are now searching the Bosphorus Strait area, near Istanbul.
There are seven coastguard boats and a helicopter searching for the victims of the Turkish migrant boat accident. The search operations are in the Black Sea, 3 miles north of Bosphorus. Media reports say that there were more than 40 illegal migrants on the boat, including women and children. Some believe that the people on the Turkish migrant boat were trying to escape from Syria and Afghanistan.
The rescue teams managed to save seven people, while retrieving 24 bodies out of the waters of the Black Sea.
No one knows for sure the Turkish migrant boat had set sail from. Turkish officials said that the boat had made a distress call early Monday morning. The call had been made 5 km north of the Bosphorus Strait.
There are many illegal migrants coming from the Middle East and African countries who pass through Turkey to get to countries that are members of the European Union. These people often travel in very unsafe vessels, boats and ships.
The Bosporus Strait is one of the busiest waterways in the world. It bisects Istanbul and it's a vital rout for the Russian oil and other businesses and commodities. The Bosporus strait is actually the only outlet that connects the Black Sea with the oceans of the world.
The Turkish migrant boat is not the only incident that happened recently. Since the beginning of the civil war in Syria, thousands of people have tried to reach the European Union countries.
The following two tabs change content below.
Alan is a happily-married, New York-based writer with over 5 years of experience in journalism. He mainly focuses on subjects such as international politics, arts culture, social media and national news.
Latest posts by Alan O'Leary (see all)