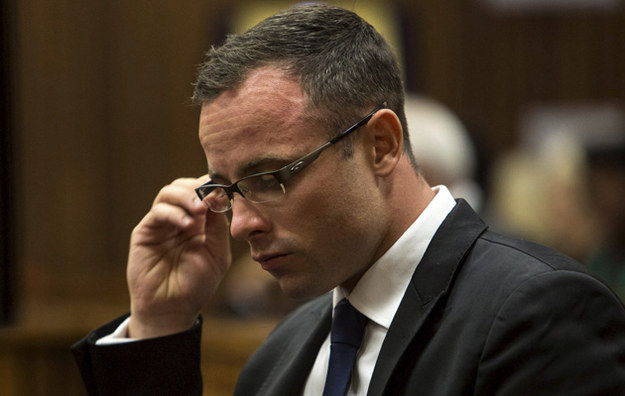 The murder that shocked the sports world a few months back has come to a verdict. Oscar Pistorius, the South African former Olympic and Paralympic sprinter was sentenced to five years for shooting his girlfriend to death last February, on Valentine's day. Although he got a five year sentence, Oscar Pistorius will probably serve 10 months, as his defense team hopes for. Others believe that the former sprinter will serve 20 months in prison because of the gravity of his crime.
Judge Masipa based the sentence on "gross negligence", saying that Oscar Pistorius shot his girlfriend Reeve Steenkamp four times through a toilet door in his home. Pistorius said that he had mistaken his girlfriend for an intruder and that's why he fired the gun. Many found this explanation to be very stretched out and consider Oscar Pistorius a cold-hearted murderer.
The fiver-year sentence was not the only option Judge Masipa had for Oscar Pistorius. Other sentences considered were the suspended sentence and a fine, meaning that Pistorius would not have been sent to prison. Another sentence considered by Masipa was house arrest or a 15-year sentence.
Pistorius' lawyers thought the sentence was too harsh and they argued for a three years sentence under house arrest and correctional supervision. The prosecutors asked the judge to send Pistorius to prison for at least 10 years.
Many consider Oscar Pistorius got away very easily with only a five-year sentence. A man outside the courthouse had a large sign saying "Are certain offenders more equal than other offenders before the law?"
Oscar Pistorius' psychologist said that his client was emotionally broken after accidentally killing his girlfriend and had testified for his defense, saying that he believed it was an accident and that Pistorius didn't have any intention of shooting the victim.
There was a supporter of Pistorius who brought three white roses and put them next to him, saying that "I just wanted to bestow a little bit of inner happiness on Oscar."
What do you think of the Oscar Pistorius five-year sentence? Do you think he got what he deserved or that he got away too easily after so heinous a murder?